Quote of the Day : "Casey! Make out with me! You bring sexy back! Love <3 Gary Korn"
-Mysterious note found slipped under my door last week, I still haven't found out who this "Gary Korn" person is, but it makes me laugh

So, I think I'm finally used to this whole college thing. I even had my 1st test today. It was for astronomy and I think, or at least hope, I did pretty well. I studied a lot. This tons of reading thing for all my classes especially honors history is not so fun. But oh well, I like college a million times more than high school.

I'm going home for the 1st time this weekend. I think it's going to be weird. I'm kinda excited though, mostly about having some home cooked food. That'll taste soo good. I have to take a bunch of work home to do, but that won't be too bad. I actually miss my brother. I haven't seen him or talked to him in like 4 weeks. That's weird. I just got off the phone with my mom and I know that she's excited for me to come home. I'm excited for her to iron my clothes lol.

I have a huge gap between my classes on Tuesdays and Thursdays. I have astronomy at 11:10, but I got out after like 35 minutes because the test was short. I went and had lunch with Brian Lamb, came back and did my calc hw, and have been sitting in my dorm being lazy, and will continue to do so until my next class at 3:55. Calculus is so boring. Or should I say algebra II is so boring. It's so easy and some people are so dumb. Why didn't I get a 4 on my AP test?! Oh well, an easy class is a lot better than a hard one. Then tonight I have my astronomy lab and I'm hoping that we'll get let out early because it's cloudy like we did last week cause I'm going to go dancing with my roommate and some of her friends. It should be fun.

So yah, as you can probably tell I'm only writing this because I have an hour before my next class and nothing to do. So I'm adding pictures. Some of them are from the 1st week I was here, so they're almost a month old, but oh well. Here are some. I should post some of my dorm, but I don't want to clean it right now lol.





me, kara, and robyn got to pet reveille. jealous? you should be.



that's me, anna, glynna, and brian at the 1st women's soccer game. we beat unc in double overtime and broke the national attendance record by like 2,000 people.



a bunch of girls before we went dancing at the hall the 1st week we were here. it was really fun, but really really crowded. some random hick guy asked me to dance, it was kinda funny.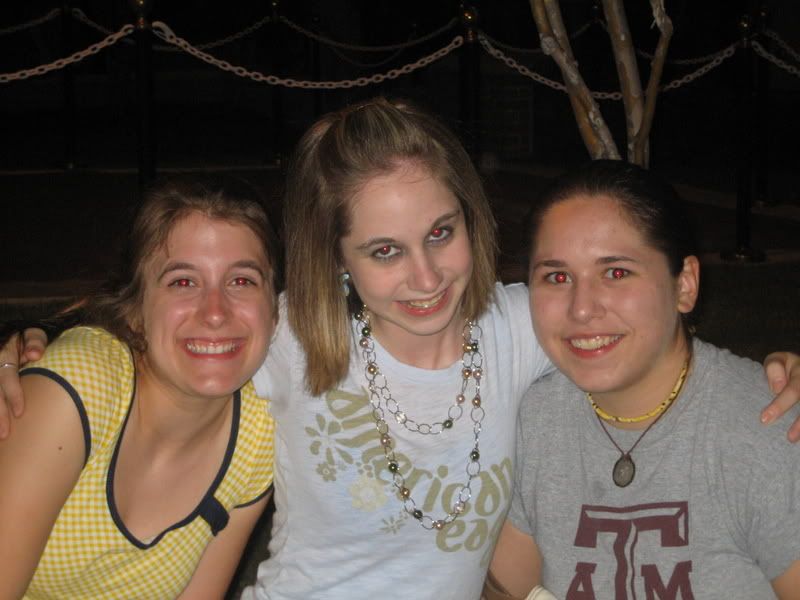 before the 1st midnight yell practice! it was fun, even if the yell leaders stories didn't make much sense. but i did get mugged lol.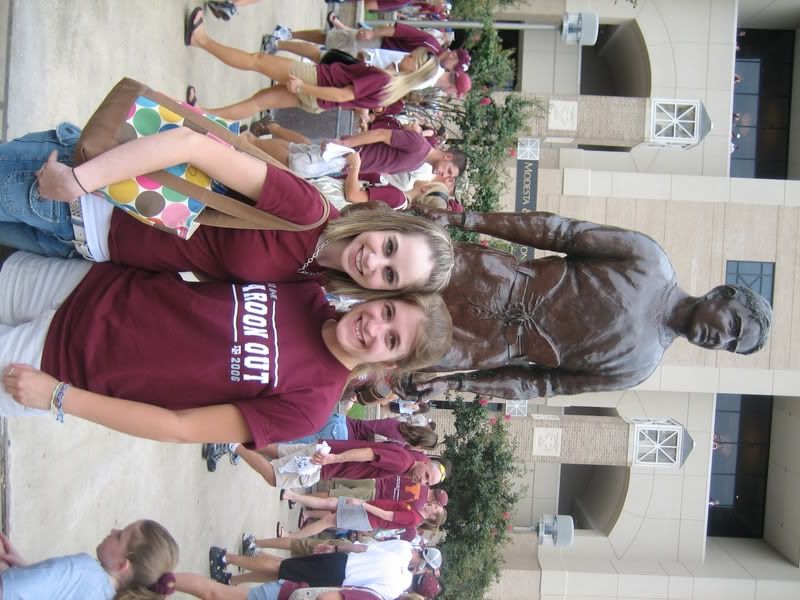 me, glynna, and e. king gill, the original 12th man. for all of those who don't know, a long time ago when a&m was really small they were playing in a football bowl game. all the players kept getting hurt and soon all the players they had were on the field. so e. king gill, a basketball player, comes out of the stands, suits up, and stands on the sideline ready to go in if his team needed him. although he didn't play, the 12th man has been a tradition at a&m ever since. all the students stand during football games ready to go in and be the 12th man. i like that tradition a lot even though standing for 3 hours is a long time lol.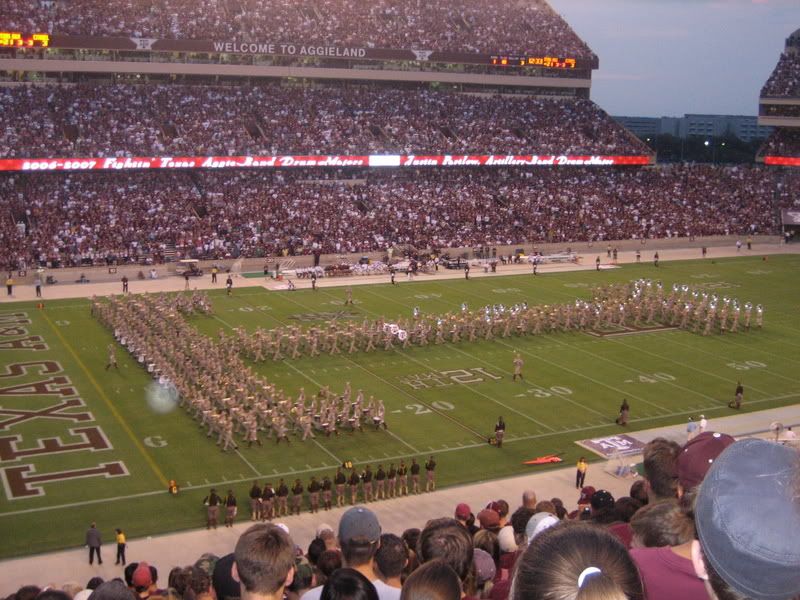 my favorite part of football games, the band!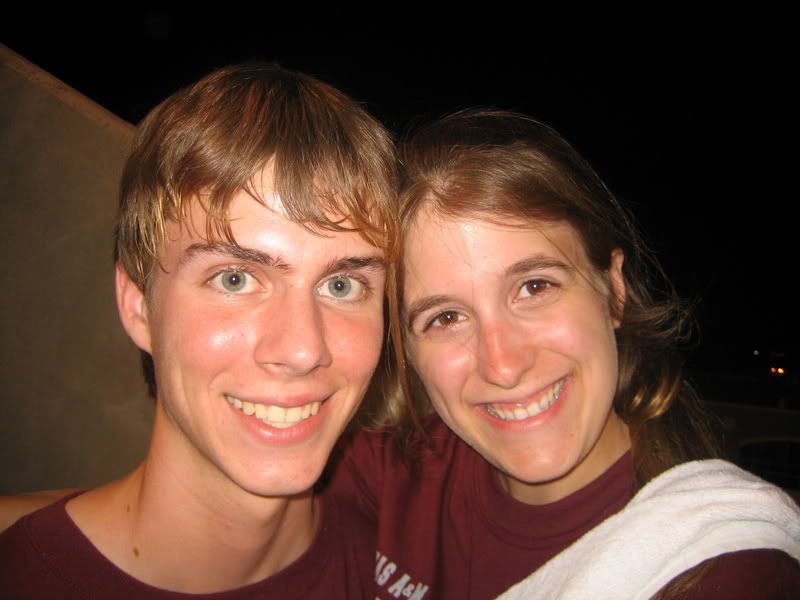 me and brian at the citadel game. aggies - 35, citadel - 3



2nd football game. aggies - 51, university of lousiana lafayette (u la la) - 7

Yay! Have a nice day and a super weekend!
<3 Casey